~~~~~~~~~~~~~~~~~~~~~~~~~~~~~~~~~~~~~~~~~~
Needle Bit of Acupuncture?
~~~~~~~~~~~~~~~~~~~~~~~~~~~~~~~~~~~~~~~~~~


*** Mary Kent goes LIVE with Acupuncture ***



Click here for Video



This week, The Weekly Beet reports on one of the most popular forms of alternative medicine on the scene today! Want to stop smoking? Have carpal tunnel? Back killing you? Stressed? Anxious? Maybe you just want to balance your qi and open your heart? The Weekly Beet says that we all might just needle bit of acupuncture!!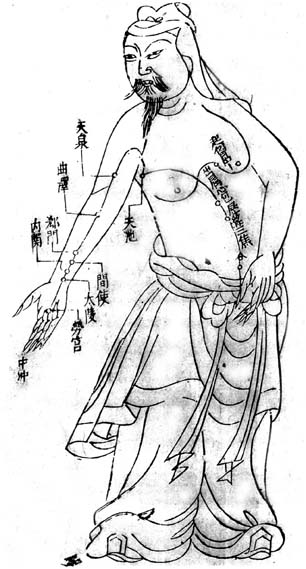 Acupuncture, one of the oldest medical techniques in the world, originated in China more than 3000 years. We tried it in New York City almost 5 years ago, and have been using it ever since!!! Acupuncture treats the body in a gentle and effective way, balancing spiritual, emotional, mental, and physical parts of the human body. We use acupuncture to treat anxiety, stress, carpal tunnel, lower back pain, and blocked qi. The Chinese believe the body is made up of qi, or energy, and that disease is caused when our qi becomes blocked. That's where acupuncture comes in handy! A practitioner will insert thin needles in specific points in the body known as acupuncture points. There are about 400 "acupoints" located
on the various meridians in the body. It's all just absolutely fascinating! Never tried acupuncture? Click here to read more.


This weekend, we headed to the office of Dr. Selma T. Jones with a head cold, stress, lower back pain, and weak kidneys. Dr. Jones, a lawyer for 17 years, gave up her practice to follow her heart and attend the prestigious New England School of Acpuncture. Talk about unBEETable!!! Located in Columbia, South Carolina, she is a pioneer in the south for opening the doors to acupuncture. When we arrived, she performed the typical Chinese diagnosis by looking at the tongue and feeling the pulse. Then, she started the needling process. A needle was placed in the middle of our forehead for calming purposes. And, two on each side of the nose, as sinus troubles had started. Other needles were scattered on the wrists and the ankles. Then, Dr. Jones used a Chinese technique called moxibustion.We had never had this procedure done!! Moxibustion involves burning something called mugwort, a spongy-like herb, to fasciliate healing. Sounds like something from a Harry Potter book, but we can honestly say it helped the lower back tremendously!

Dr. Jones is an expert when it comes to smoking cessation. Want to try acuncture to help you quit smoking? Click here.

Don't miss a Beet. Stay tuned for next week!

Love,

Mary Kent

PS. Check out Susan Walsh, CEO and founder of Yard Art at Ladies Who Launch.